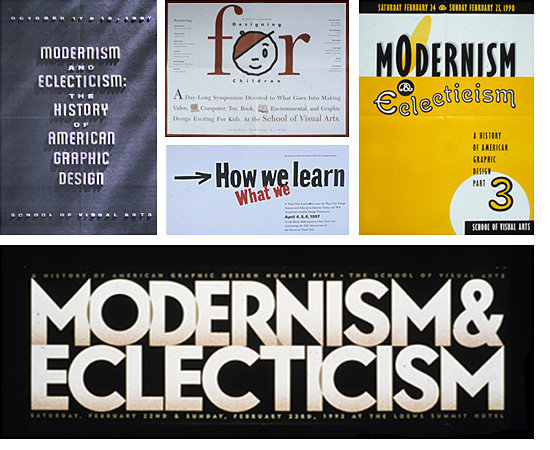 Steven Heller has taught at the School of Visual Arts for over 25 years. In the MFA Illustration as Visual Essay program his class, The History of Illustration, surveyed 300 years of narrative and symbolic image-making.
In 1990 he created and co-directed with Richard Wilde, "Modernism & Eclecticism," a symposium on the history of graphic design, that continued for ten years. In 1996 he organized "How We Learn What We Learn," a conference on design education (which was the basis for the book The Education of a Graphic Designer). In 1997 he co-founded the MFA Designer as Author program, which he currently co-chairs with Lita Talarico. A blog for the program was launched in 2009 to maintain an archive the program and it's achievements. He also lectures on design history in the Paul Rand Lecture Series. He recently co-founded the MFA Design Criticism program (D-Crit) with Alice Twemlow and co-founded the MFA Interaction Design program with Liz Danzico.
In 2007 Steven Heller was honored by SVA as the recipient of the Masters Series Award. You can learn more about the exhbit, watch associated videos and see images from the show
here
. Steven Heller also has a collection as part of the
SVA Design Study Center Archives
. A blog is kept for the archieves calling attention to weekly graphics and ephemera, you can read the
posts for Steven Heller's collection here
.