Can Design Help the USPS Make Stamps Popular Again?
July 18, 2015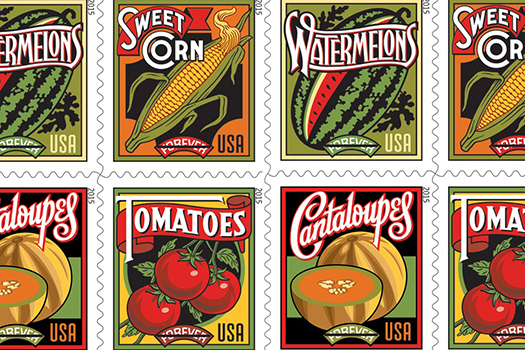 The Postal Service's new Forever stamp series, 'Summer Harvest,' targets two kinds of audiences: foodies and nostalgics. Designed and illustrated by the veteran illustrative letterer and typographer Michael Doret, who drew upon old fruit-and-vegetable-box labels for inspiration, the stamps seem to reflect the country's renewed interest in organic and locally sourced food.
The Cognitive Benefits of Doodling
July 9, 2015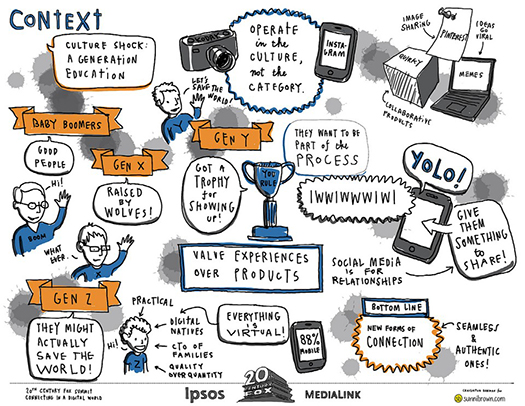 Two new books tout the benefits of drawing, sketching, and doodling as tools to facilitate thinking,even for the unartistic.
An Untimely Loss, a Timely Memorial
July 2, 2015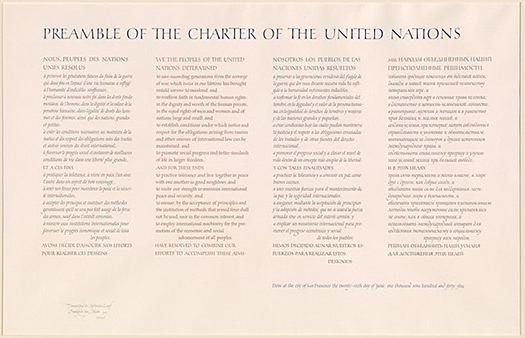 New York's Morgan Library and Museum is currently exhibiting an original calligraphic manuscript of the preamble of the UN Charter, precisely hand-lettered in French, English, Spanish, and Russian by Hermann Zapf. The master type designer, who was also a typographer and calligrapher, died on June 4 at the age of 96.
Beyond Black and White: The Forgotten History of Color in Silent Movies
June 5, 2015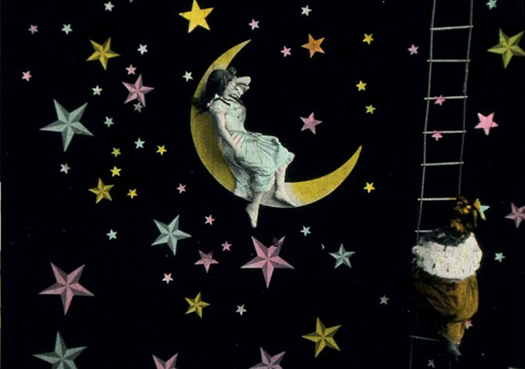 Archived at Holland's EYE Filmmuseum, more than 250 still images from early colorized films from as far back as 1895. These stills featured in an eye-popping book, Fantasia of Color in Early Cinema.
Queens of Kings
June 18, 2015
Queens of Kings, directed/edited by Nicolas Heller, takes a raw look at the stimulating and flashy lifestyle of some of Brooklyn's brightest drag stars. Each episode focuses on the intricate duality of performing in drag and the compelling story of the person behind the makeup.
'They're Grreeaat!': The Enduring Charm of Advertising Characters
June 18, 2015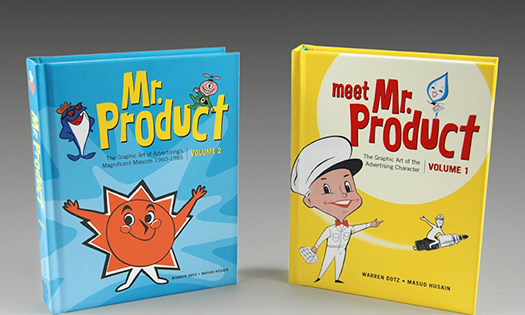 Meet Mr. Product: The Graphic Art of the Advertising Character Volumes 1 and 2 (Insight Editions) by Warren Dotz and Masud Husain, are based on a collection of logos, packaging, and brand spokescharacters the authors acquired over the course of 30 years.
Revisiting the Work of One of the 20th Century's Best Ad Men
June 11, 2015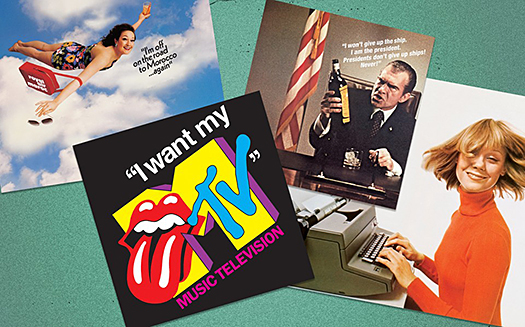 Fresh from the industry's creative revolution in the 1960s, the art director George Lois helped make some of the greatest advertisements of the modern era.
Reviving a Beloved Forbear of the Graphic Novel
June 4, 2015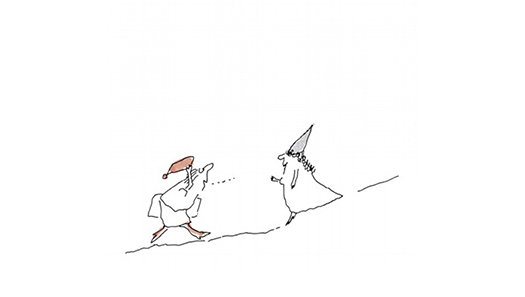 An unsung treasure that influenced the likes of Maurice Sendak, R.O. Blechman's picture book, The Juggler of Our Lady, originally released in 1953 will be reprinted for a new generation.
The Dark Side of Design
May 28, 2015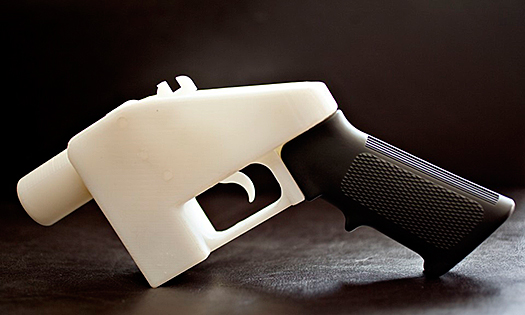 MoMA senior curator, Paola Antonelli and Jamer Hunt, the director of Parsons' graduate program in transdisciplinary design, curated Design and Violence, a hybrid "exhibition" and critical forum that has been hosted online by MoMA for the last 18 months. The museum published a book of the same title that addresses the impact of design on everything from shooting targets to lethal injection drug cocktails. The project looks specifically at changes that occurred after 2001—a watershed year for the perception of violence in the United States.
Sex, Lies, and Animation
May 14, 2015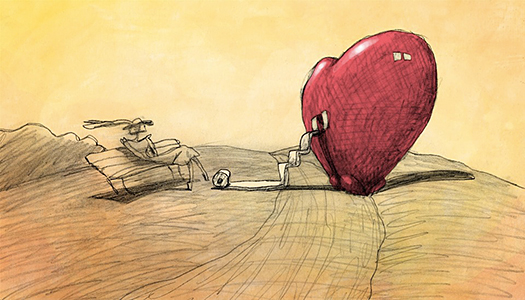 The cult indie filmmaker and cartoonist Bill Plympton remains a faithful advocate of the traditional hand-drawn method, on display in his latest romantic dramedy Cheatin'.
Hollywood's Griffith Observatory at 80: Still a Gateway to the Stars
May 7, 2015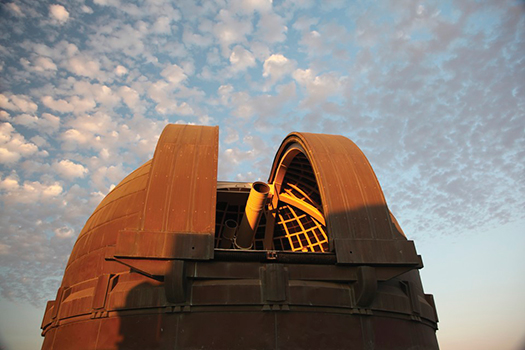 A new book, Griffith Observatory: A Celebration of its Architectural Splendor, by the graphic designer and documentary filmmaker Arnold Schwartzman chronicles the building's otherworldly beauty and mythic aura as one of one of Los Angeles' most beloved attractions.
The Man Who Changed Humor in America Forever
April 30, 2015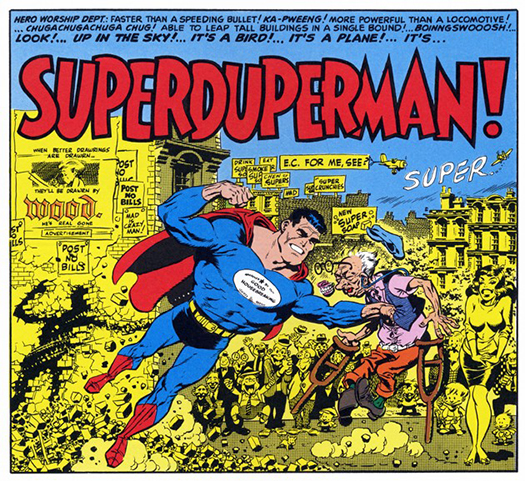 Before it was a magazine, MAD was a satirical comic that ran under the inimitable leadership of Harvey Kurtzman. The title of a new, exhaustive biography by Bill Schelly out May 2, Harvey Kurtzman: The Man Who Created MAD and Revolutionized Humor in America, makes this exceptionally clear, giving Kurtzman a hero's welcome into the pantheon of American cultural pioneers.
A Design Magazine That's More Than Just Pretty
January 1, 2015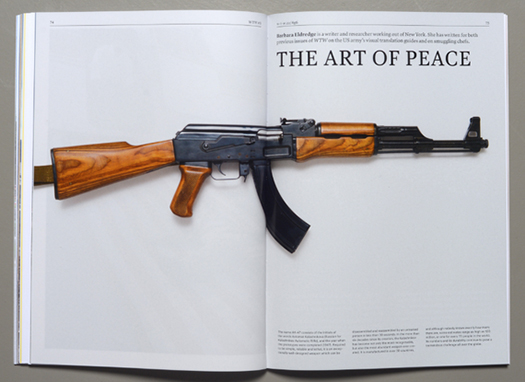 Works that Work (WTW) is a biannual print and online magazine that focuses its attention on consequential design that is rarely or never otherwise reported in design and lifestyle publications. Edited by Amsterdam-based type designer Peter Bilak, who also runs the type foundry and website Typotheque, WTW is concerned with the intentional and unintentional, jerry-rigged and precision-designed "work" that has made an incredible impact somewhere in the world.